DEC 8
2012
N.B. -

Don't forget to check the "Le note uh-gaaaain!" it explains my recent inactivity on the streetstyle blog. Thanks

!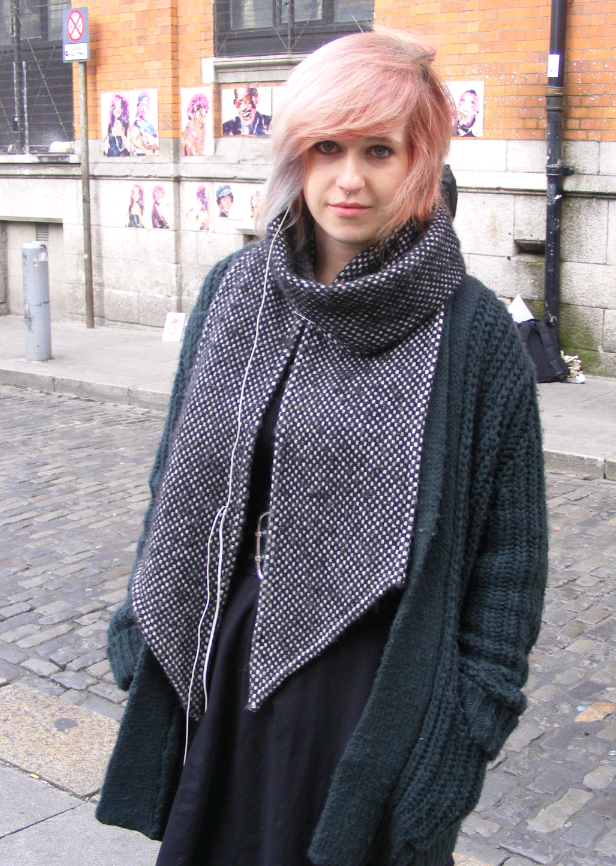 Its interesting as always to see your basic apparel in different textures & colors. Gives a slight

different perspective.

To boot in the unusual hair color makes it more interesting.
I like how the outfit has that gradient feel to it when you spot it from a far

also

. Everything seems to be well balanced from colors to the apparel themselves. Definitely envying her with the scarf. The cut, pattern & leng

th is just perfect.